Dr. Daniel Böhm
Postdoctoral Researcher
E-Mail: daniel.boehm@cup.lmu.de
Phone: 089-2180-77604
E3.002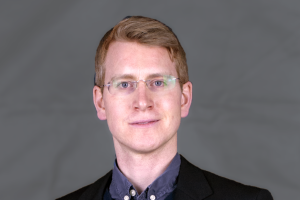 Work is done on the development and characterization of novel transition metal oxide catalysts and morphologies for the kinetically demanding oxygen evolution reaction (OER) in the water splitting process. Concerning electrolysis under acidic conditions it is the task to reduce the noble metal content of the catalyst and the necessary overpotential for the reaction for a given current density. Therefore novel synthesis procedures are applied for the preparation of nanosized mixed oxide particles and nanostructured electrodes with high surface area by different templating approaches. Synthesized nanoparticles can further be combined with corrosion resistant and conductive oxide scaffold materials to obtain oxide supported OER catalysts with enhanced electrochemical performance and stability. It is assumed that both strategies have a positive influence on the mass transport properties and kinetics of the OER reaction of the electrode.
Publications:
Daniel Böhm*, Michael Beetz, Christopher Kutz, Siyuan Zhang, Christina Scheu, Thomas Bein, and Dina Fattakhova-Rohlfing, V(III)-Doped Nickel Oxide-Based Nanocatalysts for Electrochemical Water Splitting: Influence of Phase, Composition, and Doping on the Electrocatalytic Activity, Chemistry of Materials 2020, 32 (24), 10394-10406. [link]
Daniel Böhm*, Michael Beetz, Maximilian Schuster, Kristina Peters, Alexander G. Hufnagel, Markus Döblinger, Bernhard Böller, Thomas Bein, Dina Fattakhova‐Rohlfing, Efficient OER Catalyst with Low Ir Volume Density Obtained by Homogeneous Deposition of Iridium Oxide Nanoparticles on Macroporous Antimony‐Doped Tin Oxide Support, Adv. Funct. Mater. 2020, 30, 1906670. [link]
Yulia Arinicheva, Michael Wolff, Sandra Lobe, Christian Dellen, Dina Fattakhova-Rohlfing, Olivier Guillon, Daniel Böhm, Florian Zoller, Richard Schmuch, Jie Li, Martin Winter, Evan Adamczyk, Valérie Pralong, 10 – Ceramics for electrochemical storage, Editor(s): Olivier Guillon, In Elsevier Series on Advanced Ceramic Materials, Advanced Ceramics for Energy Conversion and Storage, Elsevier, 2020, Pages 549-709.
Florian Zoller*, Daniel Böhm*, Thomas Bein, Dina Fattakhova-Rohlfing, Tin Oxide Based Nanomaterials and Their Application as Anodes in Lithium-Ion Batteries and Beyond, ChemSusChem. 2019, 12(18): 4140-4159. [link]
Torben Sick, Alexander G. Hufnagel, Jonathan Kampmann, Ilina Kondofersky, Mona Calik, Julian M. Rotter, Austin Evans, Markus Döblinger, Simon Herbert, Kristina Peters, Daniel Böhm, Paul Knochel, Dana D. Medina, Dina Fattakhova-Rohlfing, and Thomas Bein, Oriented Films of Conjugated 2D Covalent Organic Frameworks as Photocathodes for Water Splitting, J. Am. Chem. Soc. 2018, 140, 6, 2085–2092 [link]
Ksenia Fominykh, Daniel Böhm, Siyuan Zhang, Alena Folger, Markus Döblinger, Thomas Bein, Christina Scheu, and Dina Fattakhova-Rohlfing, Nonagglomerated Iron Oxyhydroxide Akaganeite Nanocrystals Incorporating Extraordinary High Amounts of Different Dopants, Chem. Mater. 2017, 29, 17, 7223–7233. [link]
Askhat N. Jumabekov, Timothy D. Siegler, Niklas Cordes, Dana D. Medina, Daniel Böhm, Pelle Garbus, Simone Meroni, Laurence M. Peter, and Thomas Bein, Comparison of Solid-State Quantum-Dot-Sensitized Solar Cells with ex Situ and in Situ Grown PbS Quantum Dots, J. Phys. Chem. C 2014 118 (45), 25853-25862. [link]